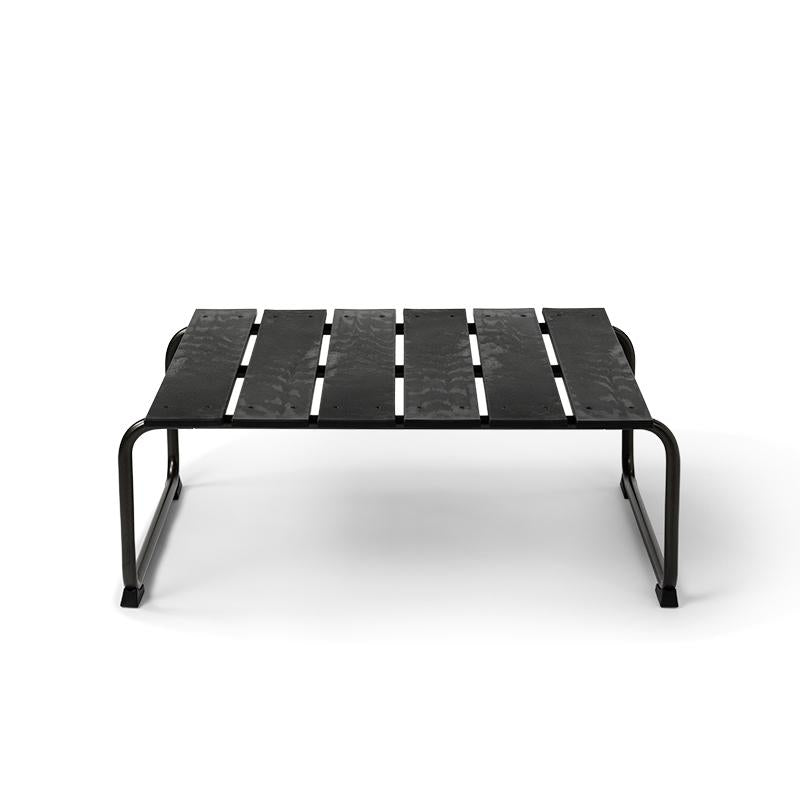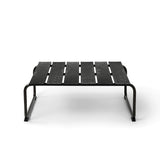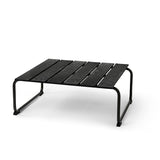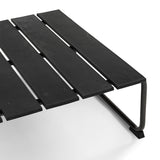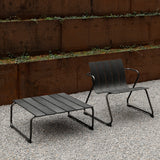 Ocean Lounge Table | Black | by Jørgen & Nanna Ditzel
€563,00 EUR
The Ocean Collection is a reimagined table-and-chair collection
(originally designed in 1955) in ocean waste plastic, combining innovative
solutions to prevent pollution of the world's oceans - with one of the 20th
century's most renowned designers, Nanna Ditzel. The series is
characterized by its light structure with repeated slats and metal frames,
made and tested for outdoor use.
The ocean waste plastic and recycled plastic (PP) honours the UN
Sustainable Development Goals of protecting "Life Below Water"
(SDGs 14) and "Responsible Consumption and Production" (SDGs 12) and
"Partnership for the Goals" (SDGs 17).
The Ocean Collection is designed for disassembly, meaning that the design
allows each component in its purest form to recycle into new production
circles.
One Ocean Lounge Table contains
1200g waste materials
Awarded
Ocean by Nanna Ditzel represents sustainable and innovative thinking and was awarded Wallpaper* Magazines Design award in early 2019.
Design 
Joergen & Nanna Ditzel | DK

Material
Recycled fishing nets and recycled hard plastic. Steel frame, gunmetal finish.

Finish
Black

Dimensions
W 70 cm x D 70 cm x H 30 cm

Origin
Europe 
For professionals 
Find product material here

Item No.
09341
Related products